LFR Designs at Mercedes-Benz Fashion Week in Mexico City!!
Hi my friends:
Fashion Week in Mexico City was unbelievable!
For one day of the show, we were the exclusive jewelry design house. We showcased our designs in nine gorgeous jewelry cases and were featured in a runway show with exquisite models. The atmosphere was very exciting, and the models looked amazing in our latest looks.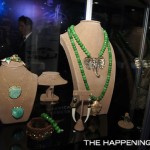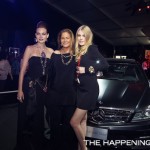 You couldn't move an inch without running into a photographer, editor or celebrity.
The press seemed everywhere, and I was so honored to be recognized in the industry. Every major fashion professional for Latin America was in attendance.
I had the chance to sit down and talk to Kelly Talamas, Fashion Editor of Vogue Mexico, and two of her colleagues, Rodrigo Medina and Gaby Ehrenberg. I also met with Pam Ocampo and Sara Galindo of Elle Mexico. Each editor was very encouraging about the jewelry. They said the designs were "fresh" and "new" – mixing "classics with avant garde."
Wow!  I felt so humbled by the compliments and inspired to create even more beautiful designs with future collections.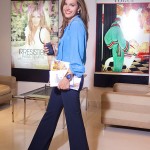 And, speaking of major fashion magazines… it  turns out that Beauty Editor, Ana Hughes, of Vogue Mexico, is a huge fan of LFR Designs!
The rest of the week was so invigorating.  Several designers even approached me to design for their collections. I can't wait!
Besos,
Leslie