At LFR Designs, 2013 is just flying by. We haven't even had a chance to recap 2012, which was our best year ever, but here are a few highlights:
• We partnered with several new stockists in Mexico – boutique and department stores
• LFR Designs was tops in designer jewelry sales for Saks Mexico City
• We secured expanded press coverage in Mexico
• LFR Designs was featured at Mercedes-Benz Fashion Week
• LFR Designs was named "Best of 2012… Jewelry" by Riviera Magazine
• We developed new relationships with US stockists – boutiques
As if that wasn't enough… we have hit the ground running in January and February. Leslie just returned from the Tucson Gem Show with new stones and fabulous ideas for upcoming collections.
2013 will be a big year for us. In addition to expanding our stable of stockists, we plan on doing 5 boutique trunk shows in San Diego (both private and with some of our stockists, like Kerut and Pink Lagoon), 1 in Northern California (April 4th at Erin Mac Jewelry in Menlo Park), 1 in Park City, Utah, 1 in New York City and several amazing bazaars in Mexico.
Last week, we had our first trunk show of the year, which was co-hosted by Season Catering & Events in Del Mar. It was a wild, Valentine's Day success. Here are some delicious photos.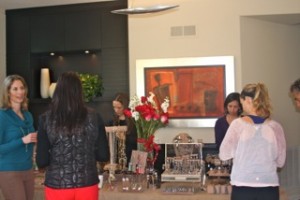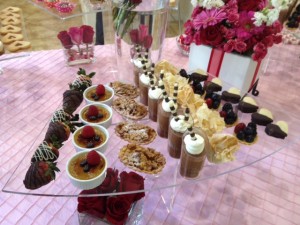 Stay tuned for even more exciting news.
xo